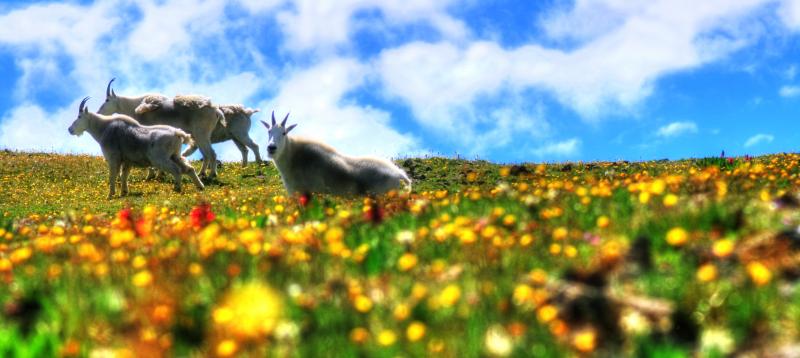 Overview: Delano Peak is a semi-strenuous day hike of about 4-5 miles round trip. The typical elevation gain/loss is about 1,500 feet in about two miles. The hike is not technical at all.
Where: Drive to Beaver on interstate I-15 head to the center of town and turn East onto highway 153 through a pretty canyon along the Beaver River for 16 miles to FS road 123, known as the Big John Flat road. It is roughly 5 miles to the Big John Flat campground and restroom area. There isn't an official trail head but I have hiked it two times both from different starting places. The first time we hike up Griffin Creek and the second Poison Creek.
When: Depending on the year Big John Flat Road may not open until mid July due to snow drifts once open Delano is hike-able until first snow in the fall.
Hike Summary: Every summer I try to climb at least one peak. My first year with this goal Renee and I hiked
Wheeler Peak
in Great Basin National Park, the next summer Cody Thompson and I did Delano, this year Renee and I have hiked
Yellow Rock
and now Brandon Garner and I just peak bagged the +12,000 foot Delano Peak. Delano is one of the higher peaks in Utah outside of the Uintas and is the highest in the Tushar Mountain Range. The hike was spectacular and semi strenuous as we gained over 1,500 feet in under 2 miles. The highlights of hiking Delano are 360 views of the Tushar Mountains including more the more famous although slightly lower peaks of Belknap, Holly and Baldy. If fortunate, as we were, you might sneak upon the Mountain Goat herds who live near Delano.
From Delano
Looking at Mount Belknap from Delano.


Brandon and Myself at the top.